Airfield Quarry
Hills Quarry Products and Farmcare Trading Limited propose to develop a sand and gravel quarry at the old airfield near the villages of Marston Meysey and Down Ampney, Gloucestershire.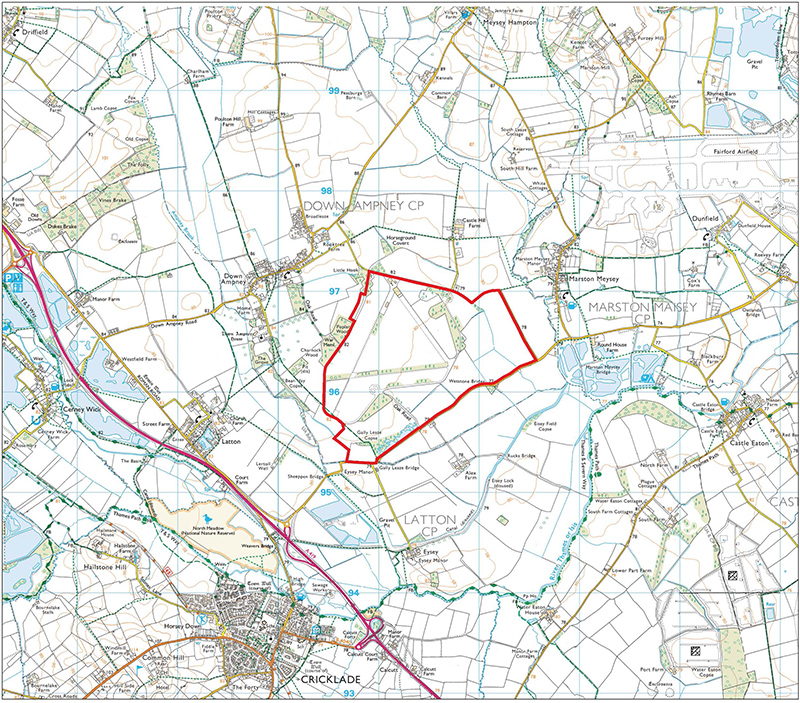 Click on image to enlarge
PUBLIC EXHIBITION
Plans with full details of the proposal were shown at a public exhibition on 22 September. If you missed the event, you can view the exhibition boards here. You can also provide feedback on our proposals by filling in the contact form here. We expect to submit our planning application to Gloucestershire County Council in late autumn.
Our proposals:
| | |
| --- | --- |
| | Extract  sand and gravel over approximately 13 years once initial site works are completed. |
| | |
| --- | --- |
| | Restoration will take circa 25 years starting when Phase 1 extraction is 50% complete. |
| | |
| --- | --- |
| | Overall life of the development is estimated to be 26.5 years. |
| | |
| --- | --- |
| | Area to be extracted including the plant site and silt lagoons is 178 hectares. |
| | |
| --- | --- |
| |  Sand and gravel will be dug using a loading shovel and transported by field conveyors to the processing plant reducing noise, dust and use of fossil fuels |
| | |
| --- | --- |
| | Maintaining mineral activities in the area will secure around 50 jobs directly plus additional work to other local businesses. |
Special considerations:
| | |
| --- | --- |
| | The restoration proposed will introduce a wide range of new habitats giving substantial gain to the wider environment. |
| | |
| --- | --- |
| | The archaeology and cultural heritage of the site have been considered including the history of the airfield. |
| | |
| --- | --- |
| |  Flood storage capacity has been increased in the event of high rainfall. |